In The Press
Recognition from the media. Spreading the word of our authentic & bespoke travel concept!
Dish Come True
Business Times Weekend (19 Nov 2016)
Gourmet Trails® was mentioned in Business Times about sought-after dining experiences! Read it online >>

Best. Trip. Ever.
Her World magazine, Lifestyle/Travel (Sep 2016)
Featured our insider exclusives in Japan! Sumo, templestay and REAL geisha chaya visit (only possible when hosted by a regular patron)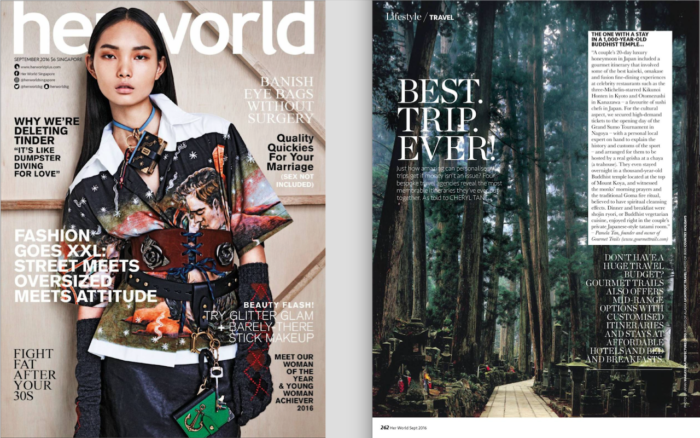 Fukuoka Rising
Wine & Dine magazine, Travel section (June 2016)
Checklist of what to do & eat at Fukuoka, Japan

New Tour
Lonely Planet magazine, Globetrotter section (May/June 2016)
Introducing Gourmet Trails® for Italy

Truffle Galore
Epicure magazine, Travel News (Sep 2015)
Blurb about Gourmet Trails® seasonal special during the Alba White Truffles Fest 2015!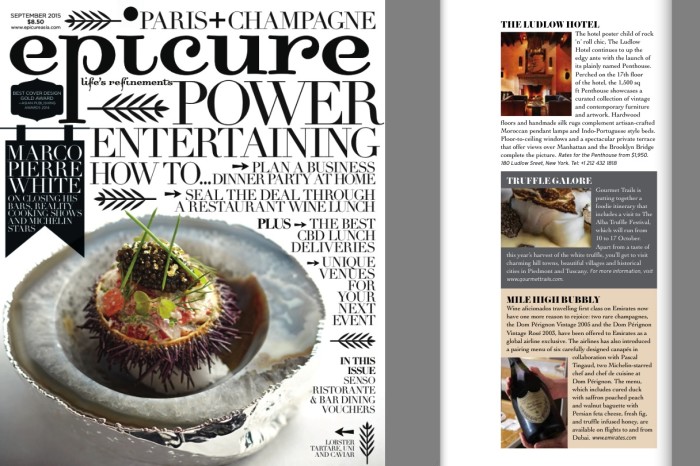 Calling all Foodies!
Singapore Tatler, Travel section online (Oct 2014)

Sushi, Sumo and Sakura: a personalized foodie tour to Japan
I-S Magazine, Travel section online (Jul 2014)

A Sensory Experience
Epicure magazine, Travel News (Jun 2013)
Featured the company and Gourmet Trails® brand!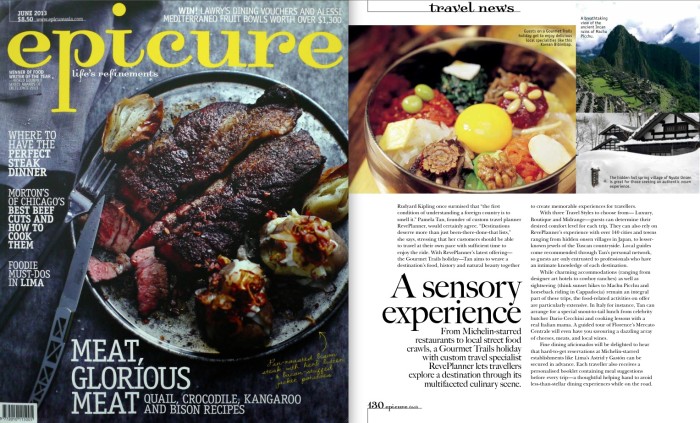 Gourmet Honeymoon
Blissful Brides magazine, New & Noted (Jan-Jun 2011)

More Green Getaways
StyleWeddings magazine article (Sep 2010 – Feb 2011)

Down the South African Dunes
Lien, Alliance Francaise newsletter article (Sep 2010)